One of life's most important events. Don't leave anything to chance.
Each and every sale is unique.
Each and every property and its location is unique.
Each client, their needs and their timescales for a move is unique.
For these reasons we apply our attention, experience and efforts in whatever way we feel will maximise our clients' results each time.
However, there are a number of key contributory features which will give your property a head-start in the market and a number of key processes that ought to ensure the hurdles of a sale are cleared - right the way through to that happy day when you can hand over the keys!
A successful sale starts with a realistic appraisal. Our valuers are qualified professionals with a wealth of experience in the local market. Getting an asking price and marketing strategy right from day one is imperative and, whilst always attempting to maximise the sale price realised, we will always be as realistic in our appraisal as possible.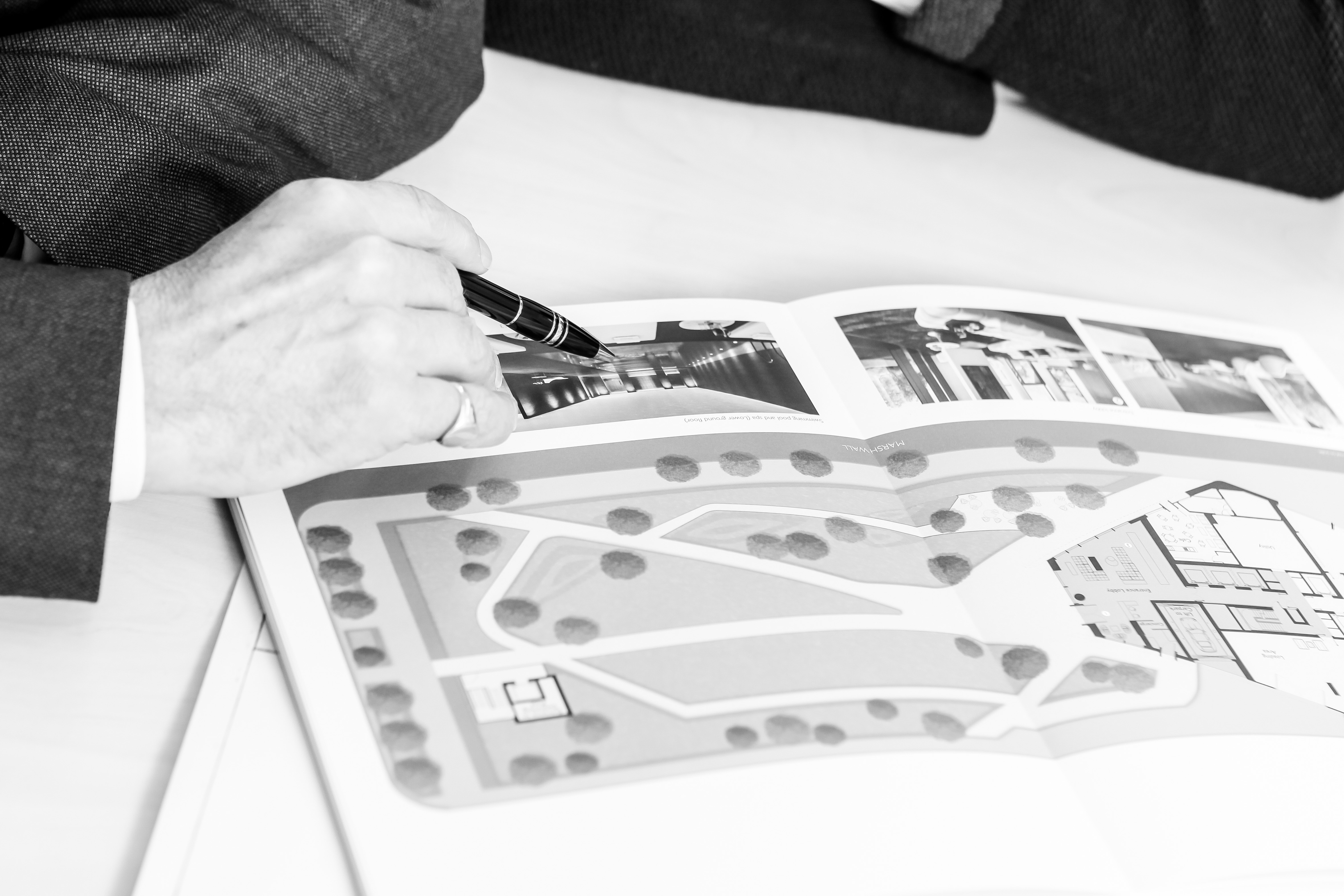 Marketing
Our prominently-placed offices have highly-visible window displays and receive great foot-fall. We also have an extensive database of buyers and may well even have in our minds the perfect buyer for your property! New listings are immediately matched to our client base and details provided by email, post, twitter and telephone.
The greatest 'shop window' is now, of course, the internet and we place our properties on all of the most visited property portals. In addition to this 24/7 exposure, we place regular adverts in publications including West Essex and East Herts Property Select – a publication with a circulation of approximately 30,000 copies and a 2-week shelf life.
We take much pride in the presentation of our clients' properties and believe that pictures speak louder than words. Every property will be provided with an individual and well-considered brochure including an accurate floorplan, good-quality photographs (having made sure TVs are off, cars are off driveways and family pets are not included!) and OS location plans to show the property's position and orientation.
Wherever possible our negotiators will accompany viewings – far more comfortable for sellers and buyers alike and offering more flexibility. We also endeavour to ensure that the sales team have visited all marketed properties - creating real knowledge and enthusiasm for us in selling your property.
Negotiation
Our open communication, transparency and experience ensures that the offer negotiations on your property are handled correctly. We operate as a team to ensure buyers and sellers are treated fairly and with continuity. When a deal has been struck, and the buyer financially-verified, our role is then continuous liaison between all parties and to be available to all parties at all times – right the way through to completion. We are in the business of selling houses, not financial or legal services and we don't therefore let the chance of selling other services to buyers detract from our efforts to obtain the best possible outcome for our sellers.
What else sets us apart?
We do not operate minimum 'lock-in' contracts. It is a practice we do not agree with (it is your property and you should be at liberty to do with it what you wish and when you wish) nor do we feel our performance would prove it to be necessary.
Finally, if a further reason is needed, we offer extremely competitive fees representing unrivalled value for money.
For further in-depth information or to arrange for a free, no obligation market appraisal please feel free to call, email, request an appraisal on this website….or pop in to one of our offices. We would be delighted to help.
Epping 01992 563090
Loughton 020 3657 6576