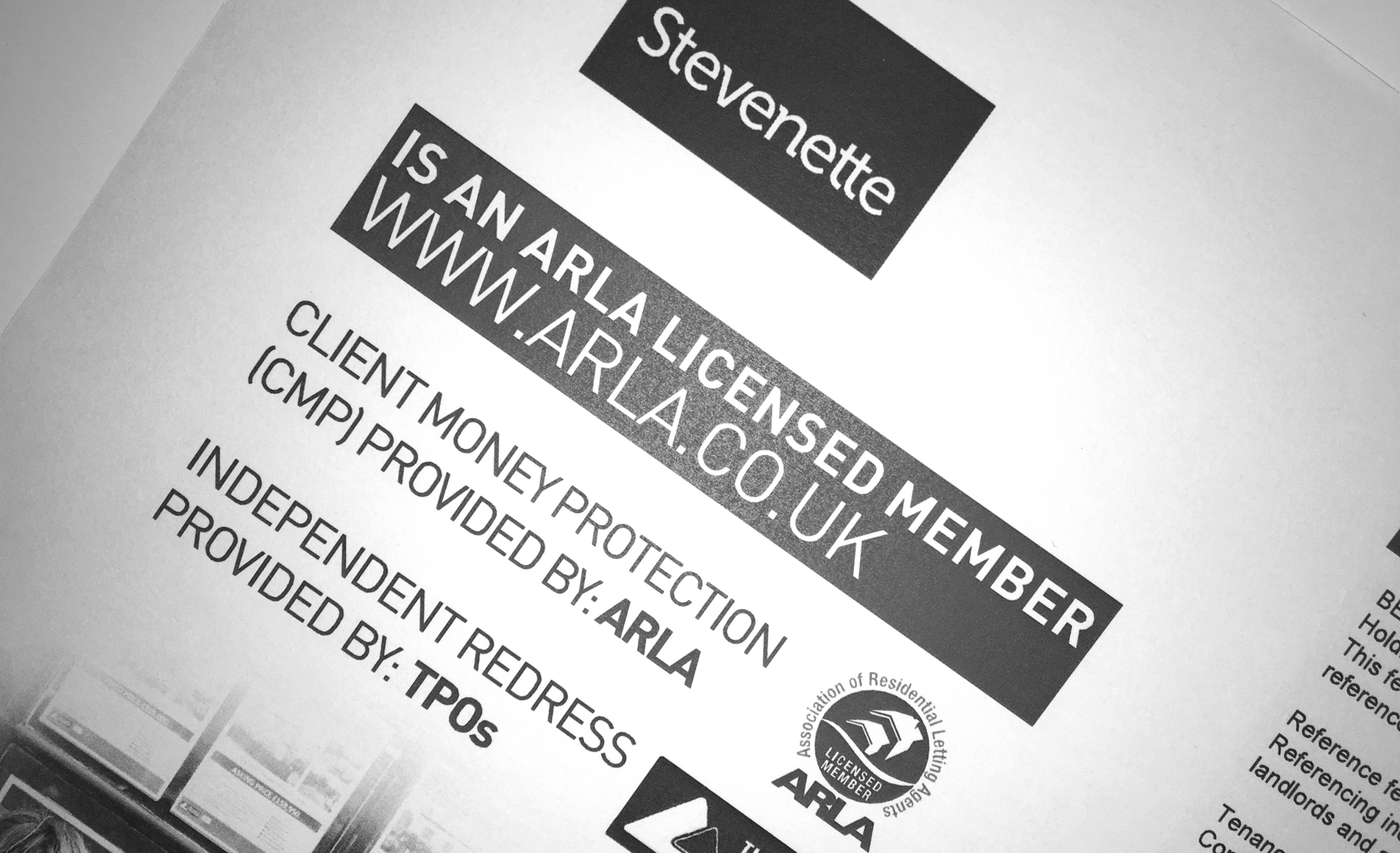 Experience our Comprehensive Letting Service
A Professional and Personal Tenant-Find and/or Management Service for Landlords
Experienced Landlords, Portfolio Investors and 'let-to-buy' Homeowners can all benefit from Stevenette and Company's Letting service.
No Fixed Term Agency Contract
We don't agree with the practice of 'locking-in' clients….and don't feel it to be necessary as we are sure our performance will prove.
We are members of:
The National Association of Estate Agents
The Association Residential Letting Agents
The Property Ombudsman Scheme
The Tenancy Deposit Scheme
This means you can be sure you are dealing with a professional agency adhering to the highest standards.
Marketing
First impressions count and we produce high-quality particulars with floorplans and photographs to present your property in the best way. Broad exposure on the major property internet portals and in newspaper and magazine adverts presents your property with maximum effect. We also have an extensive tenant base.
Minimising Risk
We undertake Professional tenant-referencing and credit checks and will register the Tenant's deposit under the TDS.
Regulations
We can organise the necessary Energy Performance Certificate (EPC) and Gas and Electrical Safety Certificates where applicable.
Logistics
We can arrange an independent Inventory with one of our trusted inventory clerks and organise a professional clean - always recommended before any new tenancy commences.
Full Management
Rent Collection, Rent Guarantee and Financial Statements
We will collect your tenant's rent and Stevenette and Company also include Rent Guarantee as part of our Full management Service. To ensure your accounting is in order, we will email you a monthly breakdown of any costs and repairs incurred along with confirmation of the rent received each and every month.
Repairs and Maintenance
Our Management Department will liaise directly with you and your tenants and arrange for any quotations and repairs to be carried out where appropriate.
Check-out Service
At no cost to you, your tenants will be checked out of the property at the end of their tenancy.

For further in-depth details of our Lettings Service or to arrange for a free, no obligation rental appraisal please contact:
020 3657 6576 lettings@stevenette.com